My name is Alyson and I am a Writer.
There. I said it.
Outloud.
Yes, it something of an addiction. This whole book thing is.
See, I have claimed to be something of a closet author before. You know, one who writes yet is not brave enough to show it to anyone. I have a book I am working on but as far as publicly, well, this is where I am going to start. Right here on SWB. Specifically as part of
Writer Wednesday Blog Hop
. ;)
(Here is
the link
for this week)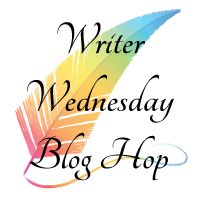 Each week they will give us a writing prompt and I will write a brief story. In case you are interested, here are the basic rules:
1) There will be one photo, and five words - both of those elements must be a feature in the brief story you create.
2) There is also a 500 word maximum.
3) You have until the next Wednesday to create your post.
4) When you have finished your post, come back here and link up below and let me (Or whoever your blog host is) know in the comments that you have done so!
5) We were going to tell you to not take this too seriously, but reconsidered it because we know full well that asking writers to write something means that they will take it seriously. So, take it seriously, but don't fret/panic/pass out/hyperventilate/lose sleep/run in fear over it.
So I may
fret/panic/pass out/hyperventilate/lose sleep/run in fear
over it but I will do my best to post my story each week under the label Writer Wednesday Blog Hop (although it will likely not be posted on Wednesdays). Then once a month, on the first Wednesday, I will write a post in connection with the
Insecure Writers Support Group Blog Hop
so watch for those too. :) Join them both if you'd like!
In the meanwhile, please cheer me on, support me, and overall encourage me...leave me a message and I'll do the same right back to you!
Love 'n Books,
Alyson